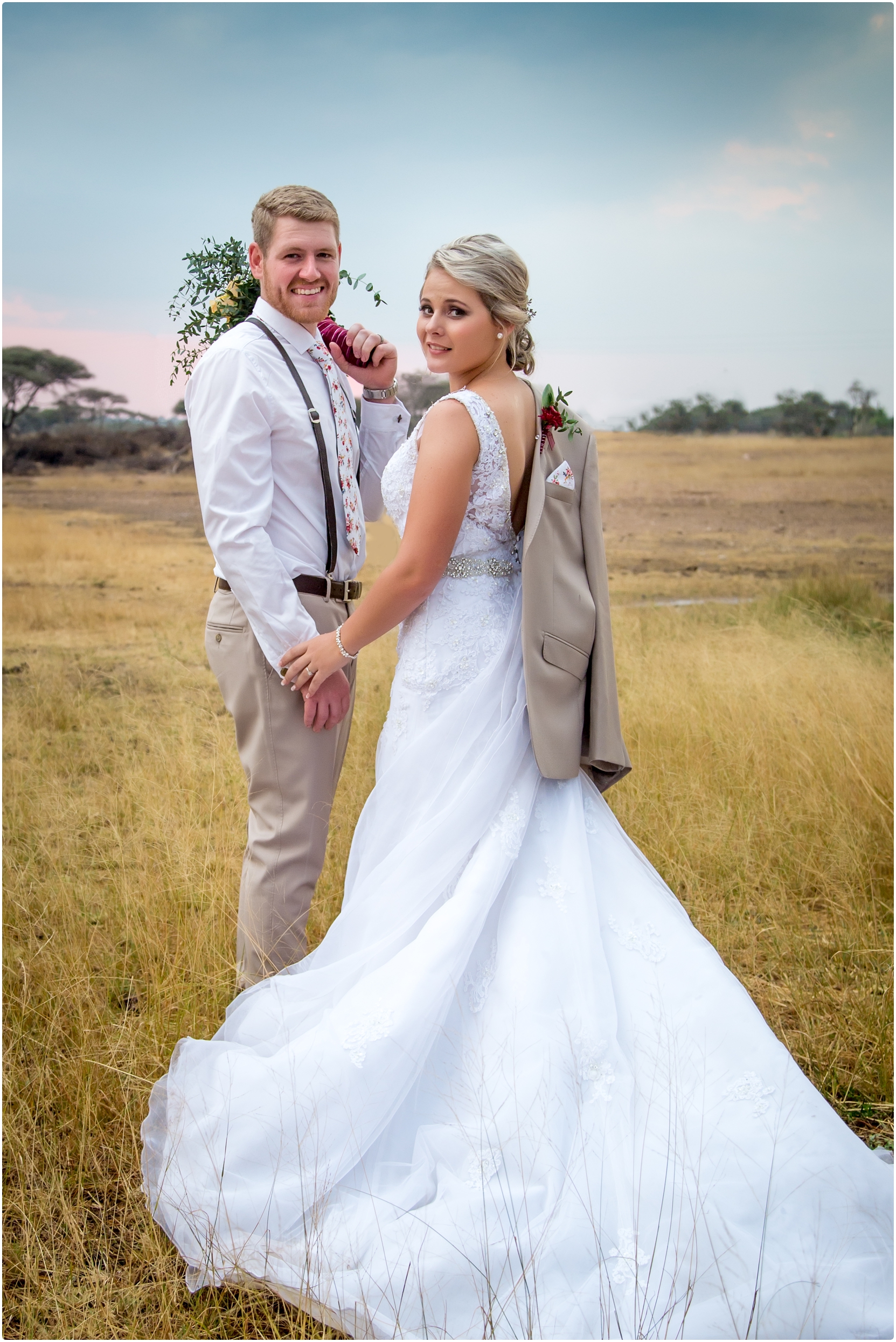 Wow, wow, wow!
Jacques & Zaske promised each other eternal love at MonCherié Wedding Venue just outside Dendron, Limpopo on 8 September 2018. We met up with them at the venue on a perfect sunny morning. Both the groom and bride was so relaxed and the day was filled with laughter and happiness. The decor looked stunning and everything was set for this special event.
During the afternoon clouds started gathering, the wind picked up and lightning could be seen and heard. Hoping that the weather would be kind to us, we moved towards the chapel for the ceremony to start. Zaske just entered the chapel when a huge thunderstorm broke loose and the rain came down in buckets. After the ceremony the guests had to wait inside the chapel for the rain to subside, which it eventually did. Off course this meant that we had very little time for the couple shoot. Jacques & Zaske were amazing and even though it started raining lightly again, we still had some fun during the couple shoot.
Jacques & Zaske, thank you so much for allowing me to be part of this beautiful special day in your lives!
Remember:  Marriage is 'n gift from God to us. The quality of your marriage is your gift to God!
"If it rains on your wedding day, every time it rains for the rest of your life, you will be blessed with a reminder of that special moment! "






by